The King in the Stone

Spain 718 A.D.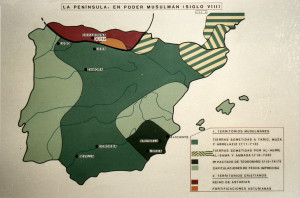 Their kingdom has fallen
Their king and his army are on exile.
For seven years, the handful of warriors left behind have lived, hidden in the wild mountains of northern Spain, keeping an uneasy truce with the invaders.
But now, their time is running out:
Come the spring, the Arabs will send an army to destroy them.
To survive,
They will need a miracle,
They will need a leader,
They will need a king.
The King in the Stone
The new YA historical fantasy by Carmen Ferreiro Esteban
the award winner author of Two Moon Princess
B01HC0VUJA